How To Help Inter-Faith Services
Want You Can Do..
Prayer
Our clients and volunteers need your prayers for wisdom, courage, and love as they deal with complicated life situations.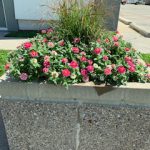 Financial Support..
Inter-Faith Response is  supported through church and private donations, as well as grants. Your investment in our work is an investment in lives.
All Donations are  Tax Deductible.
Nonprofit Tax Code Designation: 501(c)(3)
You can help by supporting our work with a donation.
Or by  printing the form below. Complete and mail it to the address on the form.
Thank You